Holistic Doula Certificate
Program Overview
The Holistic Doula Certificate is the most comprehensive Doula program in North America.  The education and training provided within the Holistic Doula Certificate  is based on complementary and integrative approaches, bridging the standard Maternal Health model with holistic therapies. Upon completion, students are prepared to serve as prenatal, birth and postpartum Doulas providing comprehensive support to people across the perinatal period. 
Length: 15 weeks
Offered: Winter, Fall semesters
Hours: 270 total
Program Enrolment: Maximum 18 
I am so grateful to have made the decision to attend the Holistic Doula Certification at PRC.  I left the program feeling excited, prepared and inspired to work as a Doula.  Not only did I gain the practical knowledge and technical skills to work as a doula but I also learned the business skills to make this work obtainable and sustainable.

– Gabrielle Emmett, Alumnus
The Holistic Doula Certificate Program breaks the industry standards and provides extensive hands-on training by leaders in their respective fields.
The Holistic Doula Certificate integrates philosophies of multiple medical modalities from various cultures to give students the most comprehensive Doula education in North America.
This program is approved by the Ministry of Advanced Education, Skills & Training (Private Training Institutions Branch) and Canada Student Loans.
Pacific Rim College is actively engaged in many forms of environmental stewardship including 100% green energy offsets for our campus, the highest eco-certification, and planting of 10 trees in British Columbia for every program graduate.
Key Learning Outcome #1
To gain the skills and knowledge to work as a Prenatal, Birth and Postpartum Doula. 
Key Learning Outcome #2
The experience to establish a private inclusive doula services business or join or create an integrative health clinic or birthing centre.
Key Learning Outcome #3
An in-depth understanding of anatomy and physiology, especially in relation to the human reproductive system.
Key Learning Outcome #4
Working knowledge of complementary therapies to provide enhanced, safe client experiences. 
Key Learning Outcome #5
Ethics of the Doula practitioner and a strong understanding of the role of the midwife and other medical practitioners. 
The Holistic Doula program really exceeded all of my expectations. The teachers were all amazing professionals from their field, many of them still practicing while teaching. They created a safe space to explore ourselves as Doulas and as individuals. I left the program with a huge amount of confidence, a plethora of new skills and an authentic Doula practice. I would recommend it to anyone looking for a well rounded Doula training program and also to practicing Doulas looking to upgrade their training (like I was). For the ultimate Doula training program, look no further!

– Vanessa Brown, Alumnus

Malcolm Clark
Malcolm turns old art forms into very practical life skills and has built techniques to relieve physical, environmental and emotional stresses.
Dr. Carrie Watkins
Carrie is a Naturopathic Doctor, yoga teacher and senior educator at PRC.
Celina Lyons
Celina is a Registered Acupuncturist and is certified in Tui Na, a traditional Chinese medical branch of bodywork.
Amy Klazek
Amy is a Medical Herbalist and a professional member the Canadian Herbalist Association of British Columbia.
Marika Reid Hall
Marika is a mother, Doula, registered Acupuncturist and Shamanic Practitioner who works with Individuals and families as they navigate the transformative portal of pregnancy, birth and parenthood.
Candace Wray
Candice is an experienced perinatal and pediatric Registered Nurse, helping childbearing families on Vancouver Island.
Kaitlyn Whitworth
Kaitlyn is a registered midwife and a founding member of The West Coast Doulas.
Alex Greenwood
Alex is a yoga teacher, birth keeper, RHN and craniosacral therapist.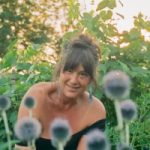 Jennifer Apedaile
Jennifer is an acupuncturist, IFOT therapist and full spectrum doula committed to holistic support and empowerment.
Amber Thibault
Trained as a Wholistic Doula and Registered Nurse, Amber has invested into many families as a Doula and Palliative Nurse, creating successful businesses to support families transitioning at both ends of the spectrum.
Curriculum
The Holistic Doula Certificate provides a practical foundation with varying therapeutic approaches, enabling graduates to become competent and confident doulas. The depth and breadth of this program not only provides tools for the doula's practice, but also takes students on their own journey, finding what doula work will mean for them from an intentional and educated perspective.
Below are the courses that comprise the Holistic Doula Certificate Program. Successful completion of all components is necessary for graduation.
Holistic Doula Certificate
DCP101
DLA/BMS105
DLA101
DLA102
DLA103
DLA104
DLA105
DLA106
DLA107
DLA108
DLA109
DLA112
DLA113
DLA116
Tuition and Fees
Tuition and fees for the Holistic Doula Certificate Program total $3950 and are broken down as follows:
Please click here for a description of Academic Fees in PDF format.
Financial Aid
This program is approved for Canada Student Loans. British Columbia residents can apply for student loans online through StudentAid BC. For non-British Columbia residents, please visit hrsdc.gc.ca for information about Canada Student Loans.
For a list of all financial aid programs available to PRC students, please visit our Financial Aid page.
Post-Graduation
Graduates of the Holistic Doula Certificate Program may work as Prenatal, Birth and Postpartum Doulas and may use knowledge and experience gained to establish a private inclusive doula services business or join or create an integrative health clinic or birthing centre.
Pacific Rim College certified Holistic Doulas (program alumni) have met the highest education standards available for doula training in North America. Having gained extensive education in a variety of disciplines,  graduates are poised to change the current standards of what it means to be a doula in North America, working with an expanded scope that sets them apart.
All students are eligible to partake in the Doula Mentorship once they have completed all classroom requirements of the certificate program.
Ready to start your journey?